ART WEAVER SAORI STUDIO was founded by Heather & Greg Walters in 2014.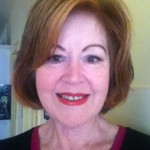 Heather Walters has worked within education & design and with art, colour and textiles over many years.  These include interior design, colour consultancy and textile arts. With extensive teaching experience, her qualifications include Bachelor of Teaching, Bachelor of Education, Certificate IV Interior Design & Decoration, Certificate IV Training & Assessment, and Diploma of Textile Arts.
Heather's initial SAORI weaving training was under the tutelage of Kenzo Jo, at the Saorinomori studio in Osaka, Japan (October 2013) where she was awarded Grade 3 Certification in SAORI Hand Weaving Skills. Further training with Kenzo Jo in May 2016 focused on exploring further SAORI weaving techniques.
Her art weaving has been exhibited across Melbourne galleries and throughout regional galleries around the state over the past six years.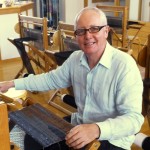 Greg Walters, Art Weaver SAORI Studio co-founder, brings a long career as an engineer and designer to his role as technical consultant. With extensive knowledge and practical experience in sustainable living, including energy efficiency, his skills will ensure that Art Weaver SAORI Studio minimises environmental impact whilst maximising human comfort.
Greg has also visited the Saorinomori studio in Japan, where he enjoyed hand weaving for the first time and gained an appreciation for the fine design and engineering of the SAORI looms and equipment.